Jonathon Lawrence, Au.D.,
Audiologist located in Phoenix, AZ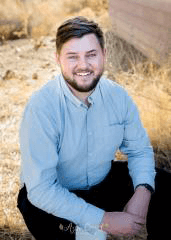 About Dr. Lawrence
Jonathon Lawrence, Au.D., is a clinical audiologist at Elite ENT for the residents of Phoenix, Arizona. He specializes in pediatric and adult diagnostic hearing evaluations, tinnitus evaluations, and hearing aid evaluations and fittings. Dr. Lawrence ensures his patients are receiving the best healthcare possible by exercising a patient-centered best practice approach in all that he does.
As an undergraduate of the University of Nevada, Reno, Dr. Lawrence earned a bachelor of science degree in speech-language pathology and audiology with a minor in Spanish language. Dr. Lawrence then completed his clinical studies and earned his doctorate of audiology degree from Nova Southeastern University in Fort Lauderdale, Florida.
His advanced audiology training and variable clinical rotations allow Dr. Lawrence to provide the most up-to-date hearing evaluations and therapies for his patients. His Spanish studies and year abroad in Spain give him the ability to communicate with his community's Latino population.
In his free time, Dr. Lawrence enjoys traveling to new places, exploring new cultures, and trying new cuisines. He also loves spending time outdoors with his friends and family whether it be hiking, skiing, or exploring the national parks in and around Arizona.