Life is a sensory experience.
Turn up the
volume.
We are general ear, nose, throat specialists, proudly
serving adults and childen in the Phoenix metro area.
Se habla español.

An End to Sinusitis
Do you suffer from sinusitis? You're not alone. About 37 million people are diagnosed with sinusitis each year, making it one of the most common health problems in the U.S.

Allergies
Do you suffer from sinusitis? You're not alone. About 37 million people are diagnosed with sinusitis each year, making it one of the most common health problems in the U.S.Allergies occur when your immune system identifies a normally harmless substance as a threat to your body. Once that substance is perceived as dangerous, your body will initiate an allergic reaction every time it encounters it. About 50 million Americans experience allergies each year. Allergies are the 6th leading cause of chronic illness.

Audiology
Hearing affects your ability to take part in conversations and
communicate with loved ones. If you or your child's hearing is
impaired, Elite ENT (ear, nose, and throat) offers a variety of
treatments to restore their hearing.
Welcome to Elite ENT where we do our best to ensure a positive, comfortable experience for all of our patients. Our practice values the skill, experience, and surgical expertise of our physicians and staff, but the personal touch is just as important. You'll see it for yourself from your very interaction in the office waiting room.
Elite ENT takes a patient-centered approach to care. That means that while we will always offer medical recommendations based on standards of care and the latest medical advances, we also listen to you, your concerns, and your needs.
Elite ENT provides otolaryngology services to both adult and pediatric patients. Some of the conditions we regularly treat include tinnitus, allergies, sleep apnea, chronic ear infections and thyroid problems. Dr. Vazquez has expertise performing minimally invasive sinus surgery, tonsillectomy and adenoidectomy, and thyroid surgery. He will only recommend surgery if he is confident it will benefit you, and he'll never pressure you if that's not a step you are ready to take. Dr. Vazquez will take as much time as you need during appointments to address your questions and concerns and to explain the pros and cons of all of your treatment options. If you are Spanish speaking, your consultation will be in your native language.
Call today to schedule a meeting with Dr. Vazquez or Dr. Ferriera.
Allergy
Itchy, runny nose? Constant nagging cough? Hives? Allergies can take a huge toll on your quality of life, but you don't have to live with them. If your allergies are causing persistent discomfort, are difficult to pinpoint and/or don't respond to over-the-counter medications, we can help.
Sinus
Pain in the sinus area does not automatically mean that you have a sinus disorder. On the other hand, sinus and nasal passages can become inflamed leading to headaches and other symptoms. Sinusitis can leave you feeling uncomfortable and unable to enjoy simple pleasures, such as the exquisite taste of your favorite food. If your sinuses continually cause problems, Luis Vazquez, MD, could improve your condition with surgery to open your sinuses.
Hearing
Our hearing specialists are experts in pinpointing the warning signs of hearing loss, diagnosing different types of hearing loss, and improving hearing once again through treatments and technologies. We work with patients of all ages to protect and restore the precious resource that is your sense of hearing. Our comprehensive hearing testing is quick, comfortable and non-invasive.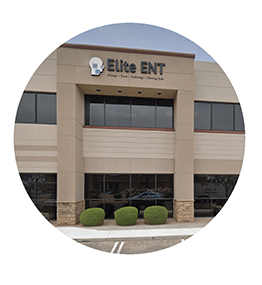 Our office is fully outfitted with the latest diagnostic and audiological equipment. We follow the most up-to-date allergy testing and immunotherapy protocols. Our office utilizes secure, seamless electronic medical records technology, allowing us to communicate not only with you, but also with your other doctors or health care providers. We also respect your time, striving to maintain appointment schedules so that you don't spend a lot of time in the waiting room. Patient-centered means that we understand you are not only a patient, you are a person, too!